Train Like Ben Affleck with his Batman Workout
Ben Affleck's Batman Workout Overview
As superheroes go, Batman is one of the most popular superheroes ever. Why? Because of his cool tech, his wealth or perhaps the long history of the character that brings nostalgia to all age groups.
However we have a different theory; maybe Batman is one of the most popular superheroes ever because like us he doesn't have any superpowers. Through sheer determination and hard work alone, he inspires us by showing what a human being is truly capable of. I mean you probably wouldn't be interested in a Batman workout and be here if he didn't inspire you to become more.
Out of all the actors who have held the honor of portraying Batman, in 2016 Ben Affleck brought to the screen the most comic accurate physique of the Dark Knight we have ever seen. In addition to physically honoring the character, we also got to witness a workout scene in Batman vs Superman that likely motivated you to workout, even if you've never thought about working out.
For Ben Affleck to look like a comic accurate Bruce Wayne, he put in a lot of hard work to transform into that physique. He wasn't born looking like that and in fact he's been known to be on the heavier side in his personal life. So obviously, we wanted to share the workout plan based on what Ben Affleck did to prepare for the role.
One thing you may or may not know about us, is at SUPERX, quality is everything. From our apparel to our information, we are obsessed with providing only factual information. Everywhere we looked for his specific workout routine, led us to some random person making up something that was NOT his actual workout routine, so instead of repeating this unreliable theme we decided to go straight to the source.
Ben Afflecks personal trainers Walter Norton Jr. and Magnus Lygdback break down the workouts he used to get Ben into superhero shape, during this time he went from 198lbs to 225lbs at 7.7% Bodyfat.
.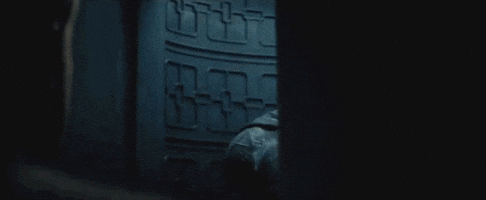 Ben Affleck Batman Workout

Trainer Walton Norton Jr. says "We wanted him to look like a thick MMA Heavyweight Puncher, this is Bruce Wayne who has been lifting for 20 years, hitting that heavyweight bag and working out everyday in the manor."

Below are the workouts that Ben Affleck actually did and while you can perform these workouts in any order, we created this recommended workout schedule.
Workout Schedule
Sunday: Rest
Monday: Workout #1
Tuesday: Workout #2
Wednesday: Rest
Thursday: Workout #3
Friday: Workout #4
Saturday: Rest



Workout #1: Legs, Abs and Lower Back by Magnus Lygdback
Exercise 1: Dumbbell Front Squat: 4 sets of 12 reps

Exercise 2: Barbell Deadlift: 4 sets of 8 reps

Exercise 3: Bodyweight Drop Sits: 4 sets of 12 reps each leg

Exercise 4: Bodyweight Squat to Kick: 4 sets of 10 reps each side

Exercise 5: Lateral Rock Hollow: 3 sets of 60 seconds
Workout #2 - Chest and Shoulders by Magnus Lygdback

Warm Up: Assault Bike: 6 sets of 20/20 (perform 20 seconds as fast as you can then rest for 20 seconds and repeat for 6 total sets)

Exercise 1: Flat Barbell Bench Press: 5 sets of 12/10/8/6/12 reps

Exercise 2: Incline Dumbbell Bench Press: 4 sets of 12 reps

Exercise 3: Cable Chest Fly: 4 sets of 12 reps

Exercise 4: Seated Dumbbell Shoulder Press(without back support): 3 sets of 10 reps

Cool Down: 4 minutes of stretching your abs, shoulders and chest



Workout #3: Full Body by Walter Norton Jr
Warm Up
Elliptical for 15 minutes
Foam Roller on Glute and Calfs for 9 minutes
Plank: 60 seconds
Spiderman (from a plank bring your foot to the nearest hand): 3 reps for each side
Inchworm active stretch (From touching your toes with straight legs, walk your hands to a plank then walk your feet back under you): 5 reps
Calf Stretch: 15 seconds each leg

Workout
Exercise 1: Dumbbell Farmer Walk: 4 sets of 1 minute with moderate weight

Exercise 2: Alternating Hanging Knee Up: 11 reps for each leg

Exercise 3: Cable Row: 4 sets of 12 reps each side

Exercise 4: Back Bridge: 2 sets of 15 second holds

Exercise 5: Alternating Dumbbell Reverse Lunge: 8 reps for each leg

Exercise 6: Pull-Up: 6 sets of 4 reps (4 seconds up and 4 seconds down)



Circuit
*Do as many rounds of the following exercises as possible in 22 minutes


Bike Sprint 20 seconds
V Grip Pulldown 15 reps
Seated Row Handle Grip 12 reps
Alternating Dumbbell Curl: 5 reps each arm
Goblet Dumbbell Squat: 8 reps
Lateral Squat: 6 reps each side

Workout #4 by Walter Norton Jr
Warmup
Airdyne or Assault Bike: 15/45 (go as fast as you can for 15 seconds then rest for 45 seconds) for 5 sets and a total of 5 minutes
Foam Roller for Back, hamstrings, quads, glutes for 8 minutes
Stretches for 10 minutes
Workout
Exercise 1: Oblique Side Crunch: 8 reps with a hold of 8 seconds on each rep

Exercise 2: Dumbbell Lateral Side Raise: 4 sets of 12 reps

Exercise 3: Dumbbell Shrug: 5 sets of 6 reps

Exercise 4: Rear Delt Fly's on Machine: 4 sets of 15 reps

Exercise 5: Tricep Pushdown Dropset: 4 dropsets 10 heavy reps then 10 more reps at lower weight

Exercise 6: Dumbbell Deadlift: 4 sets of 6 reps

Exercise 7: Dumbbell Flat Bench Press: 4 sets of 10 reps

Exercise 8: Pec Dec Machine Fly: 4 sets of 12 reps
*Below is the Mens Health video with one of his trainers' Magnus Lygdback



Final Note

Now that you know a few of the exact workouts that Ben Affleck actually did, you have everything you need to start working towards becoming the Dark Knight. Remember, this workout plan was designed for Ben Affleck to get results very quickly under professional supervision. We highly recommend that you start out with only a few exercises from each workout and perform those safely until you you build the experience to move into long complicated workouts mentioned above. While Ben only had about a year to get into superhero shape, you and Batman are blessed with more time to achieve your goals. The process of transforming your body can take many years, so stay patient, work hard, work smart and grow your experience over time.





Sources: Mens Health, Mens Journal